2018 RMCN SPRING MINISTRY RETREAT
LABORERS FOR THE HARVEST
A Missional Call to Kingdom Ministry
April 16-17, 2018
at the YMCA of the Rockies
2515 Tunnel Road,  Estes Park, CO 80511
In a world that continues to distance itself from the acknowledgement that there is a God, let alone submit themselves to His rule and reign, Jesus calls His followers to pray for laborers to be sent into the harvest.
Pastor Nick Lillo and Dr. Marshall Shelley will help us explore the context of Matthew 9:35-38 to understand the critical application of this passage to the missional challenge and opportunity of the local church.
Pastor Nick Lillo 
Nick Lillo is the Lead Pastor of Waterstone Community Church, Littleton, CO.  Waterstone exists to advance the Kingdom of God – His rule and reign in His creation. They strive to catalyze and experience the transformation of God's Kingdom in our own lives, the lives of others in our community, and the lives of those around the world.
Nick has been a adjunct member of the faculty at Denver Seminary teaching in the areas of theology and homiletics.
Dr. Marshall Shelley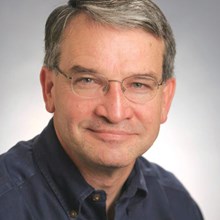 Marshall Shelley is director of the Doctor of Ministry program at Denver Seminary and is contributing editor of Christianity Today's CTpastors.com
He is the author of Well-Intentioned Dragons, Ministering to Problem People in Your Church, the general editor of The Quest Study Bible, co-author with Harold Myra of The Leadership Secrets of Billy Graham, and co-author with his father, church historian Bruce Shelley, of The Consumer Church: Can Evangelicals Win the World Without Losing Their Soul?
Raised in Colorado gazing at mountains, he lived for 34 years in "topographically challenged" Chicagoland while editing Leadership Journal before returning to the land of peaks, aspen, and Broncos.
Cost:
Monday Night – Per Person $105.00
Monday Night – Spouse      $20.00
Tuesday Night (Commuting greater than 3 Hours)      Free!
Tuesday Night – Spouse (Commuting greater than 3 Hours)   Free!
Tuesday Night (Commuting less than 3 Hours)  $105.00 *
Tuesday Night – Spouse (Commuting less than 3 Hours)        $20.00 *
Schedule:
Monday Evening
Dinner from 5-6:30 PM
Session 1 – – Nick Lillo 7 PM to 8:30 PM
Tuesday Morning
Breakfast 7 – 9 AM
Session 2 – Nick Lillo – 9 -10:15 AM
Break 10:15 am to 10:45
Breakout Sessions – 10:45 – 11:45 AM
Tuesday Afternoon
Lunch Noon – 1:30 PM
Session 3 – Marshall Shelley – 1:30-3:00 PM